Computer Science
"On behalf of the Department of Computer Science, I would like to congratulate you on this great achievement of receiving your degree in computer science. We know you worked hard and we really enjoyed having you in our classes. We wish you luck and great success in your future endeavors. We hope you made lifelong friends and remember you will always be a member of the computer science family at Alabama. And as always Roll Tide."
– Dr. Susan Vrbsky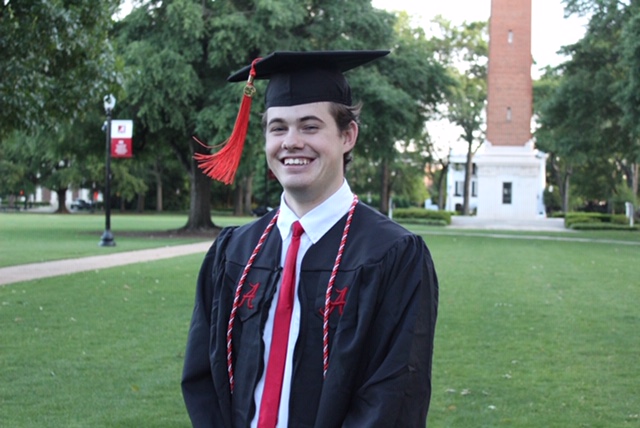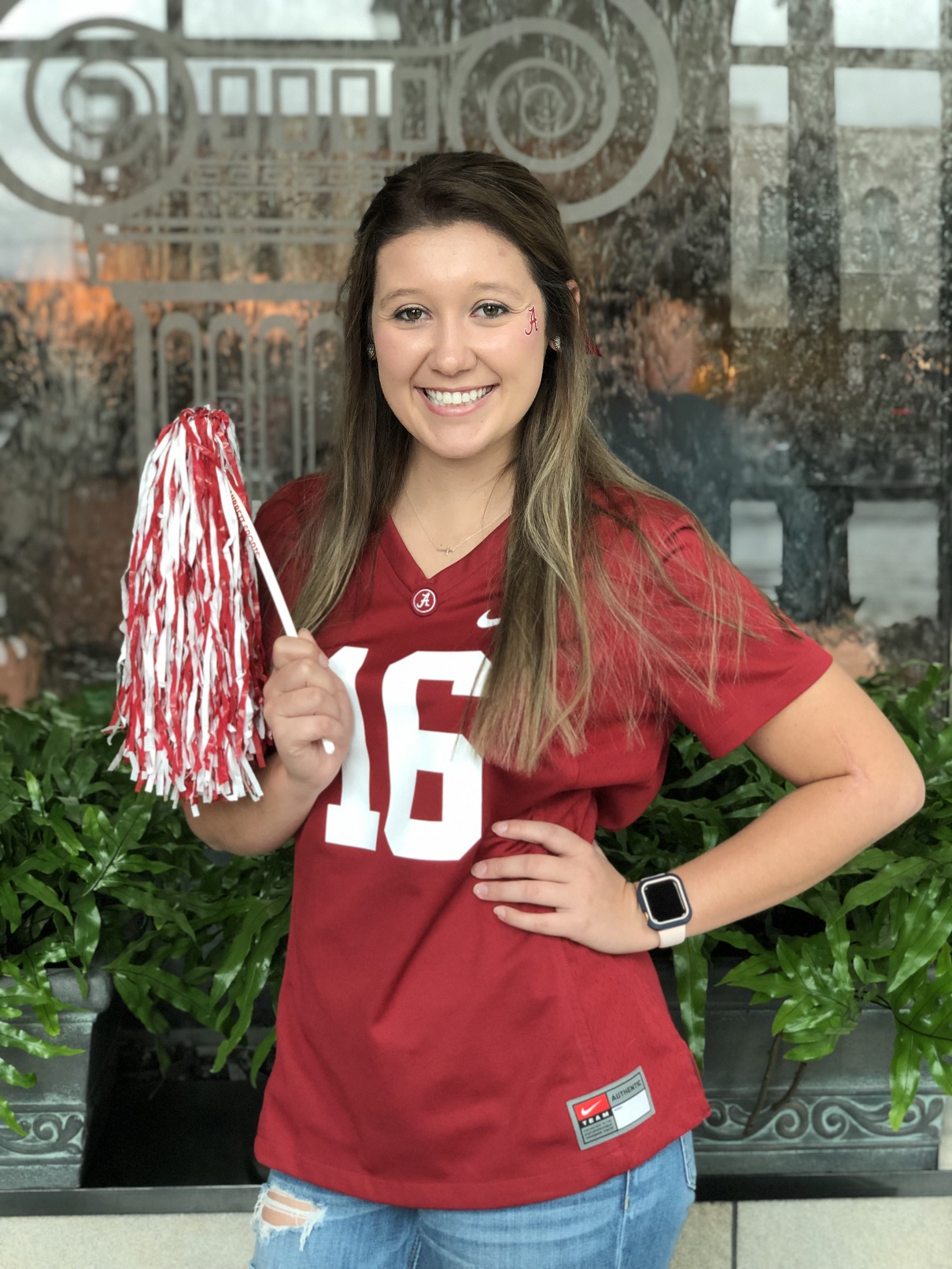 "We're going to recognize you as the class who overcame tremendous adversity and we're really, really proud of all that you've accomplished. The only thing that might touch how proud we are is the excitement we have to look forward and see those things you're going to achieve in the future. Congratulations, stay in touch with us in the College of Engineering, and Roll Tide." – Dr. Charles L. Karrr, Dean of the College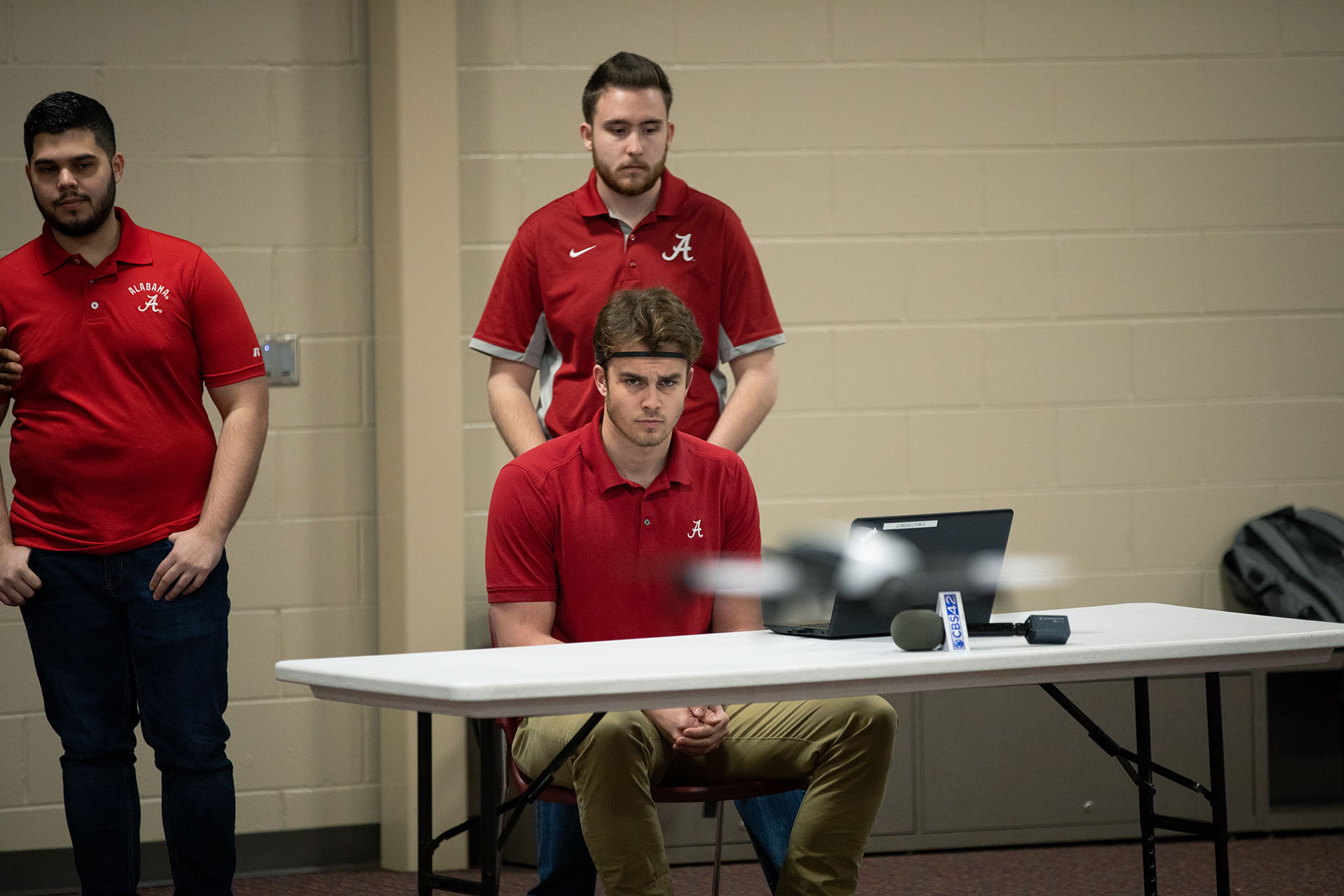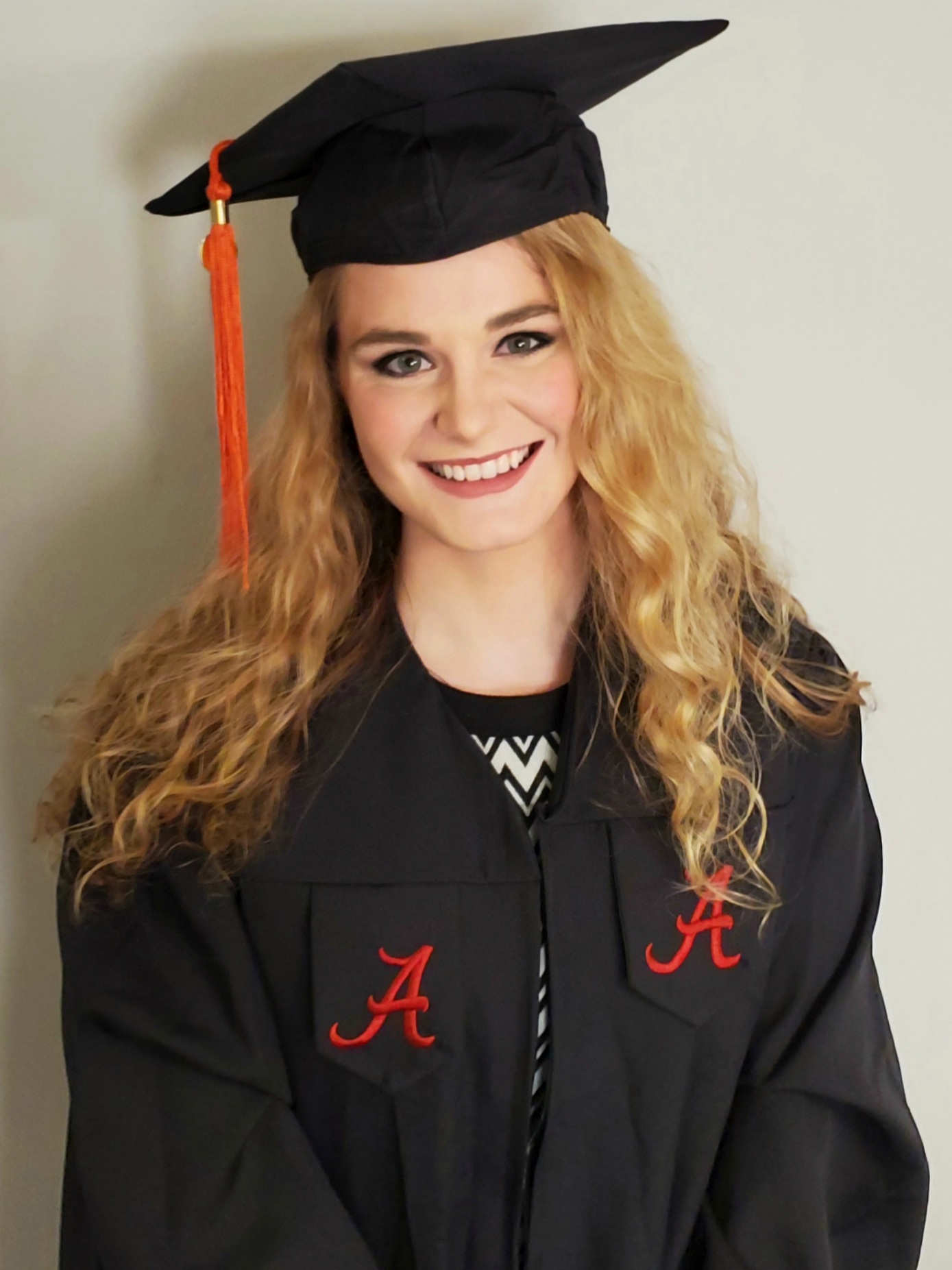 "I am so proud. I can't wait to see what you accomplish and how you impact the world." – Dr. Monica Anderson, Associate Professor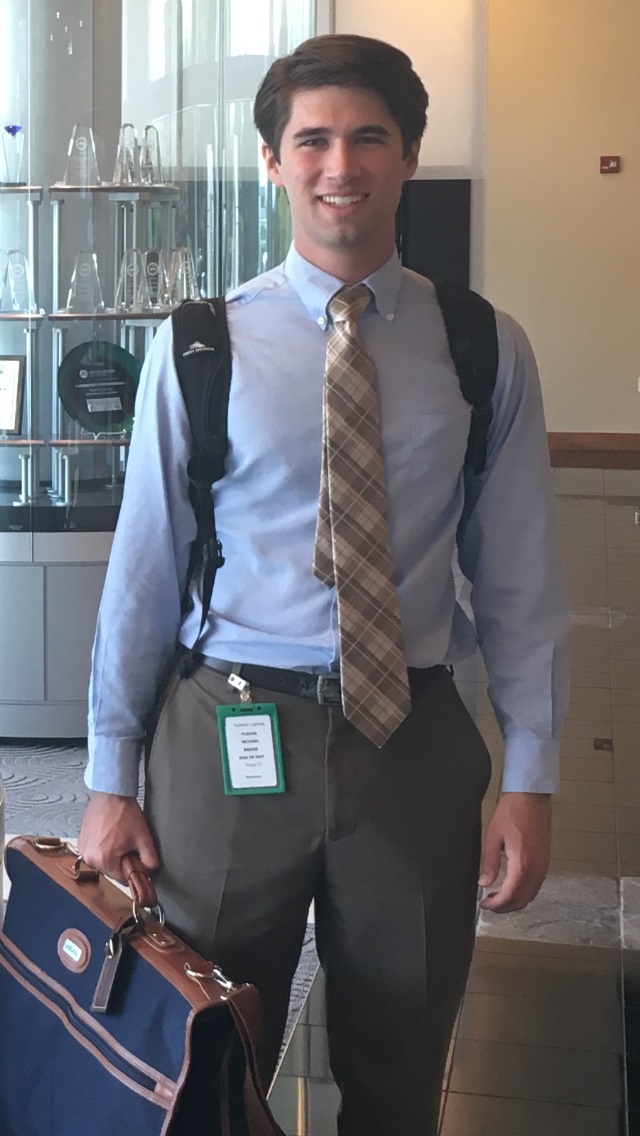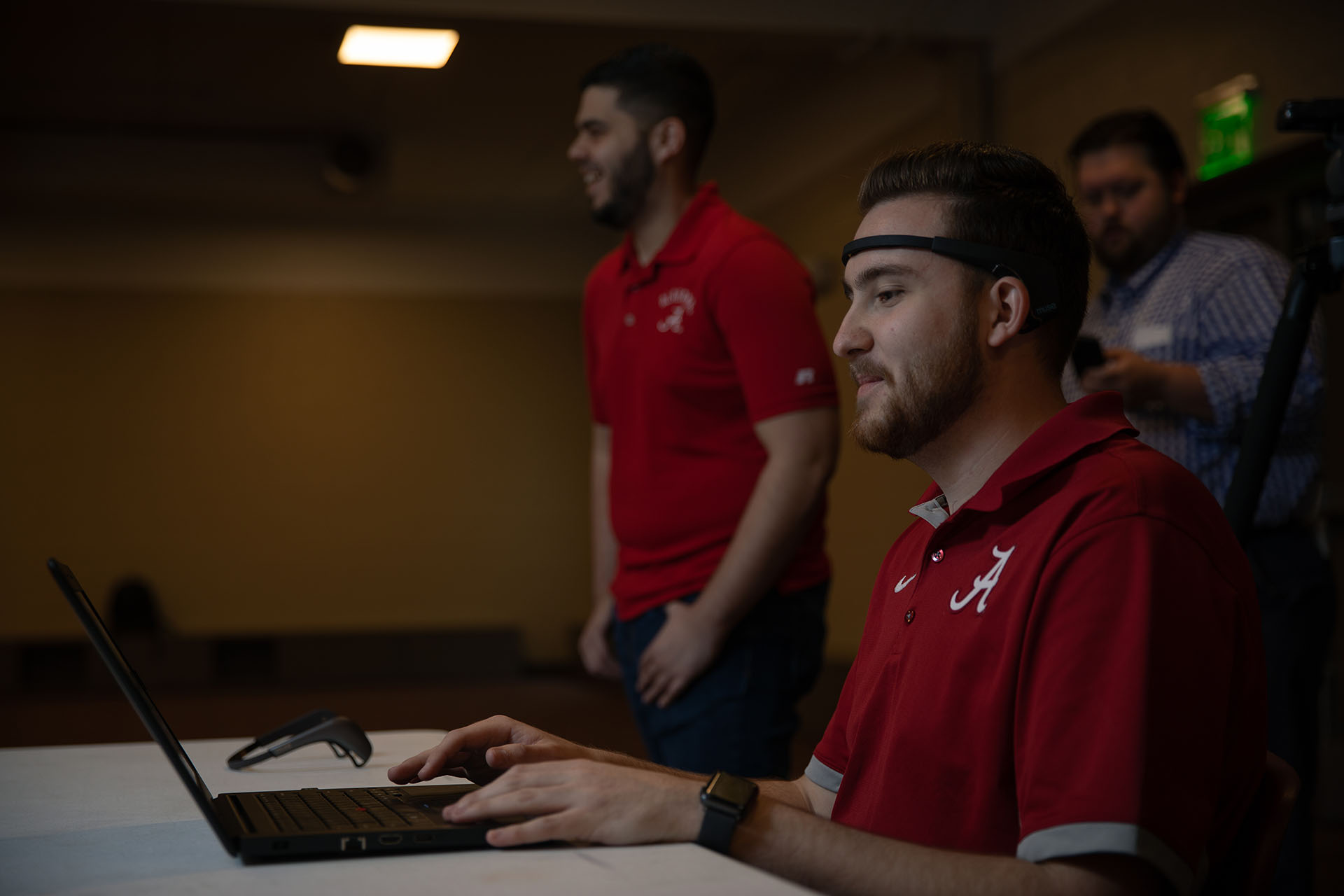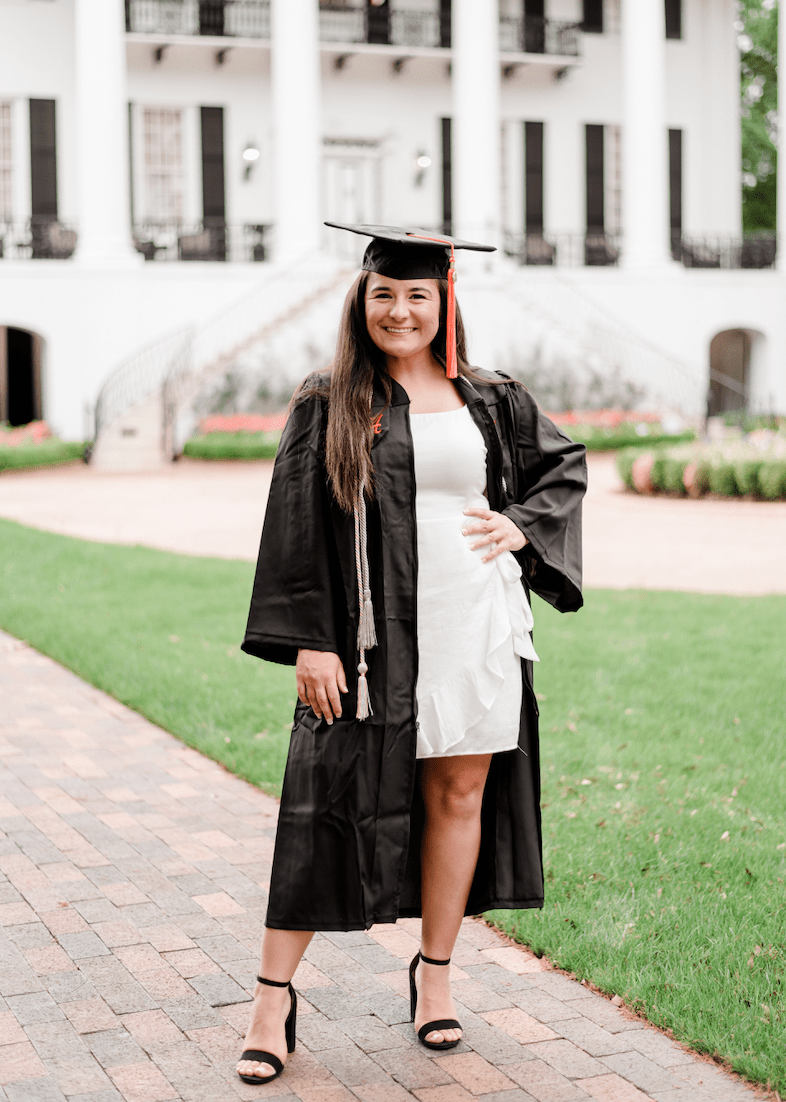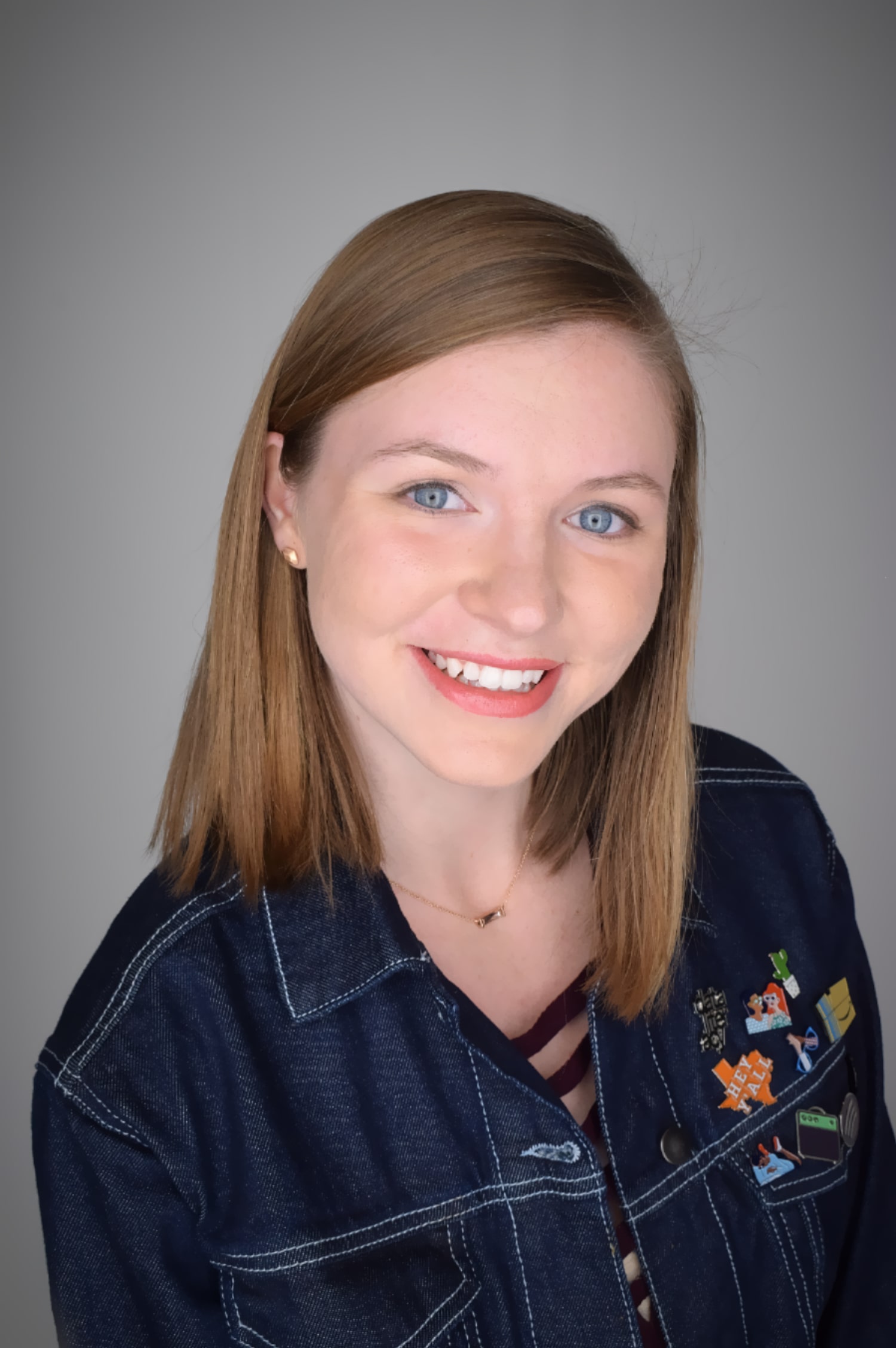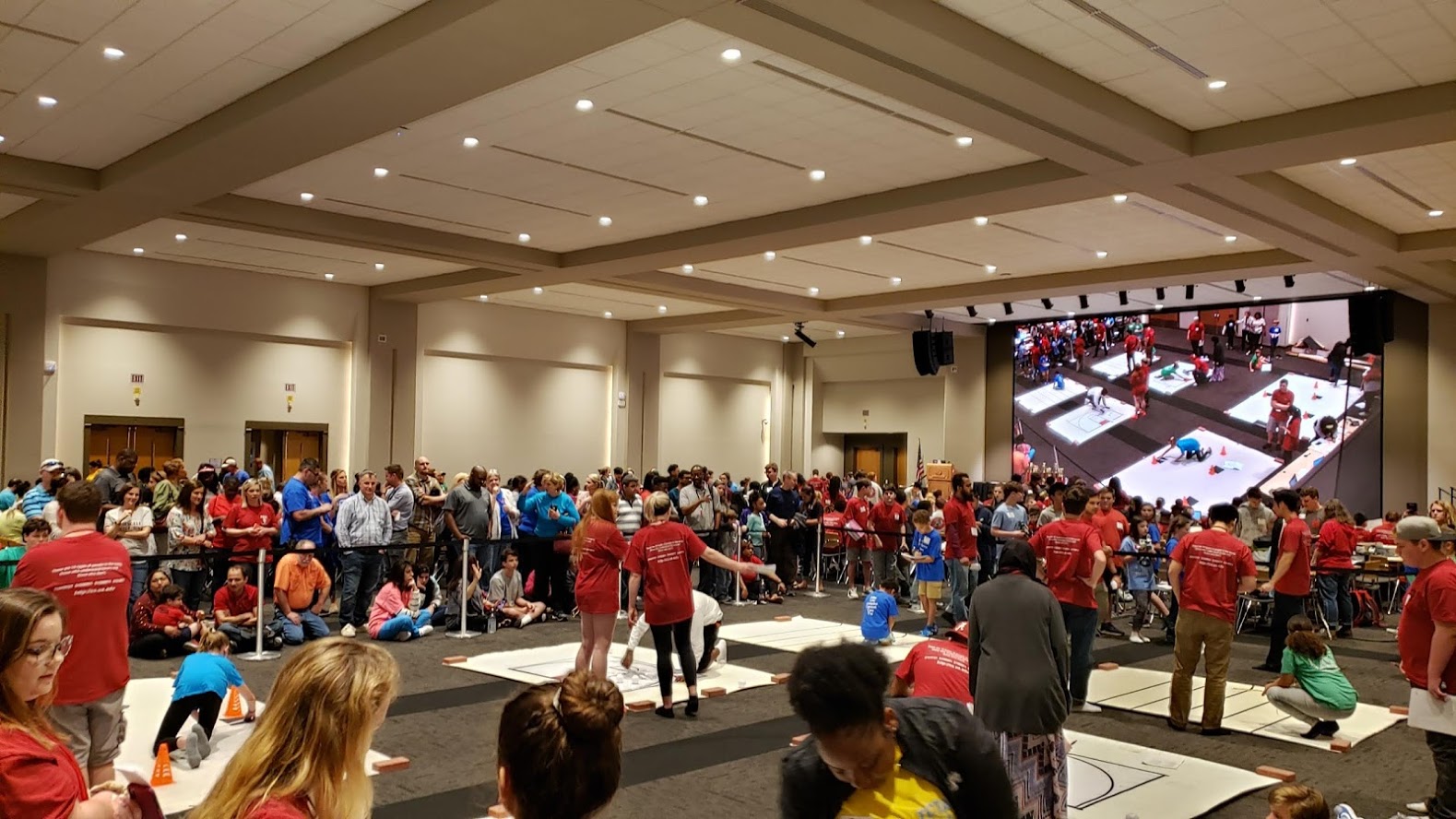 Computer Science Graduates
| Name | Degree | Hometown | State/Country |
| --- | --- | --- | --- |
| Agarwal, Mayank | BCS | | |
| Arnett, John W | BCS | Woodstock | GA |
| Bailey, James B | BCS | Knoxville | TN |
| Basilio, Victoria Lynn B | BCS | Tuscaloosa | AL |
| Bentley, Landon C | BCS | Columbiana | AL |
| Bos, Harry A | BCS | Fort Atkinson | WI |
| Burns, Phoebe C | BCS | Huntsville | AL |
| Caballero Espinosa, Eduardo A | MCS | Tuscaloosa | AL |
| Cioli, Nicholas | MCS | Miami | FL |
| Collins, Seth A | BCS | Downers Grove | IL |
| Desjardin, Leyla | BCS | Windham | NH |
| Drennan, Will A | BCS | Brentwood | TN |
| Driskill, Gregory H | BCS | Guntersville | AL |
| Eisty, Nasir Uddin | PHD | Dinajpur | Bangladesh |
| Elston, Alexis L | BCS | Benton Harbor | MI |
| Evans, Andrekious V | BCS | Talladega | AL |
| Ferris, Jessie E | BCS | Jasper | AL |
| Fuhriman, Spencer T | BCS | Meridian | ID |
| Gillen, Sean D | BCS | Tuscaloosa | AL |
| Graham, Jason A | BCS | Mount Olive | AL |
| Gulsby, Christopher B | BCS | McDonough | GA |
| Gupta, Aashman | BCS | Phoenix | AZ |
| Haeff, Nicholas D | BCS | Ashburn | VA |
| Hall, David W | BCS | Tuscaloosa | AL |
| Harders, William J | BCS | Western Springs | IL |
| Hartman, Philip A | BCS | Hollywood | FL |
| Hawblitzel, Jack S | BCS | Bellevue | WA |
| Hencey, Alan R | BCS | Hendersonville | TN |
| Hightower, Brandon P | BCS | Montgomery | AL |
| Hinton, Nathan G | BCS | Tuscaloosa | AL |
| Huang, Minrui | BCS | Northport | AL |
| Huisinga, Anna E | BCS | Saint Louis | MO |
| Ingram, Emma E | BCS | Dayton | OH |
| Jackson, Desmond A | BCS | Killeen | TX |
| James, Hunter A | BCS | | |
| Johnson, Alexander M | BCS | Palatine | IL |
| Jones, Parker A | BCS | Tuscaloosa | AL |
| Kimmel, Elysse V | BCS | Elkridge | MD |
| Kirkley, Lauren F | BCS | Northport | AL |
| Klumph, Seth T | BCS | Oakland | TN |
| Leak, James A | BCS | Owens Cross Roads | AL |
| Lee, Brian | BCS | Orange Beach | AL |
| Long, Christopher J | BCS | San Diego | CA |
| Long, Dillon P | BCS | | |
| Loumakis, John W | MCS | Conyers | GA |
| Loumakis, John W | BCS | Conyers | GA |
| Macwilliam, Colin O | BCS | Mobile | AL |
| Madden, James H | BCS | Dix Hills | NY |
| Mallow, Robert | BCS | St. Louis | MO |
| Marshall, Marcus L | BCS | Opelika | AL |
| Matheson, John D | BCS | Birmingham | AL |
| McLawhorn, Pierce M | MCS | Western Springs | IL |
| Miao, Ze | BCS | Handan | China |
| Michaels, Daniel A | BCS | Crystal Lake | IL |
| Mimms, Logan G | MCS | Madison | AL |
| Mines, Ethan L | BCS | Panama City | FL |
| Morgan, Nicolas L | BCS | Knoxville | TN |
| Mortimer, Erik G | BCS | Madison | AL |
| Muma, Nelson R | BCS | Warrenton | VA |
| Nagle, Kasey C | BCS | Mayetta | NJ |
| Nix, Daniel C | BCS | Trussville | AL |
| Phipps, Dallon T | BCS | Tuscaloosa | AL |
| Poteres, Andrew P | BCS | Naperville | IL |
| Ramsayer, Alexander G | BCS | San Diego | CA |
| Riggins, Phillip T | BCS | Wexford | PA |
| Rinne, Matthew D | BCS | Tuscaloosa | AL |
| Sainju, Arpan Man | MCS | Butwal | Nepal |
| Schutte, Elaine R | BCS | Cincinnati | OH |
| Shotts, Peyton C | BCS | Madison | MS |
| Silvashy, Laura E | BCS | Hamilton | OH |
| Stegman, Pierce W | MCS | Falls Church | VA |
| Stringfellow, Joshua R | BCS | Bessemer | AL |
| Tegtmeyer, Benjamin J | BCS | Plainfield | IL |
| Thouvenot, Stephen J | BCS | Saint Louis | MO |
| Tubbs, James D | BCS | Greensboro | AL |
| Tudor, Chance M | BCS | Cincinnati | OH |
| Turner, David G | BCS | Cullman | AL |
| Vanhaute, Nicholas J | BCS | Maumelle | AR |
| Veto, Andras | BCS | San Francisco | CA |
| Wachs, Jacob A | BCS | Millersville | MD |
| Wassynger, Zachary A | BCS | Nashville | TN |
| Wefelmeyer, Charles W | BCS | Wildwood | MO |
| Wei, Xietong | BCS | Xuzhou | China |
| Wever, David M | BCS | Dothan | AL |
| White, Micah C | BCS | Franklin | TN |
| Wiedenroth, Richard J | BCS | Bradenton | FL |
| Xu, Guanzhou | BCS | | |
| Zucker, Katherine R | BCS | Tuscaloosa | AL |

Honors
Arnett, John W
Summa Cum Laude
Basilio, Victoria Lynn B
Magna Cum Laude
Bentley, Landon C
Summa Cum Laude
Desjardin, Leyla
Cum Laude
Drennan, Will A
Magna Cum Laude
Fuhriman, Spencer T
Magna Cum Laude
Gupta, Aashman
Summa Cum Laude
Harders, William J
Magna Cum Laude
Hencey, Alan R
Magna Cum Laude
Huisinga, Anna E
Summa Cum Laude
Ingram, Emma E
Summa Cum Laude
James, Hunter A
Cum Laude
Johnson, Alexander M
Summa Cum Laude
Klumph, Seth T
Summa Cum Laude
Long, Christopher J
Magna Cum Laude
Loumakis, John W
Magna Cum Laude
Mallow, Robert
Magna Cum Laude
Marshall, Marcus L
Cum Laude
Michaels, Daniel A
Cum Laude
Mines, Ethan L
Summa Cum Laude
Morgan, Nicolas L
Summa Cum Laude
Phipps, Dallon T
Cum Laude
Ramsayer, Alexander G
Magna Cum Laude
Silvashy, Laura E
Summa Cum Laude
Thouvenot, Stephen J
Magna Cum Laude
Tudor, Chance M
Cum Laude
Vanhaute, Nicholas J
Summa Cum Laude
Veto, Andras
Summa Cum Laude
Wassynger, Zachary A
Summa Cum Laude
White, Micah C
Summa Cum Laude
Wiedenroth, Richard J
Cum Laude
Virtual Tour Embed and Links
360 Panoramic View of H.M. Comer Lobby
Virtual Visit
While you can't be on campus to say goodbye to your old haunts, we at the College of Engineering would like to give you the opportunity to take one last look around virtually. We also hope that you'll come back in the fall to see us, because we're a college of building things- and that includes connections to people like you.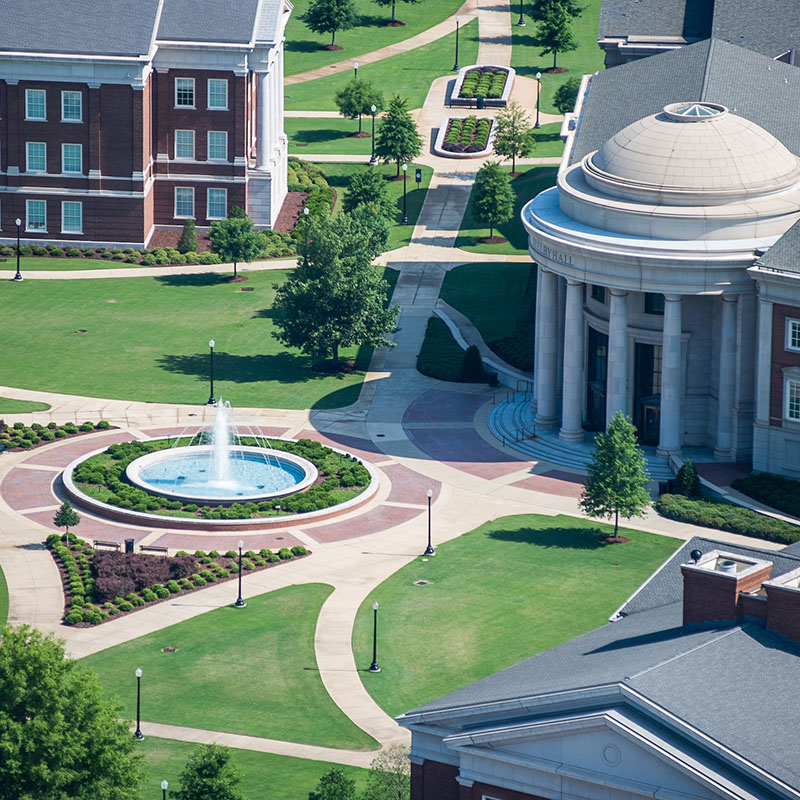 You're Alumni Now!
Congratulations on this milestone, graduate! We are proud of your accomplishments in and outside of the classroom. The achievements of the graduating class of 2020 are innumerable. The Capstone Engineering Society welcomes you as alumni for the College of Engineering. You are joining a network that is 17,000+ strong. To celebrate your achievement, we invite you to join the Capstone Engineering Society, alumni association for the College of Engineering, for $25 as a NEW MEMBER! The impact this contribution makes will continue a legacy and propel the college forward as we continue to drive innovation.
We look forward to staying in touch with you.
Roll Tide,
Liz Moore
Assistant Director for Alumni Engagement
Manager, Capstone Engineering Society