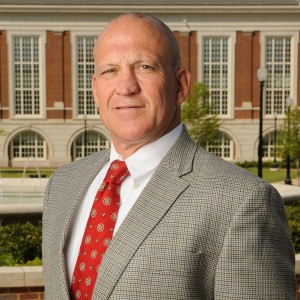 UA College of Engineering community,
First and foremost, I hope you, your family, and your loved ones are doing well. I know many of you are facing tremendous challenges during this trying time. Make no mistake, you need to make your health and the health of your loved ones your top priority.
On Monday, March 30, the College of Engineering and The University of Alabama moved to an alternative mode of delivery for courses that previously took place on campus.
We have been working diligently to ensure our students will continue to receive the quality education we routinely deliver at The University of Alabama. I am very, very pleased with how our faculty and staff have responded to this challenge with passion and professionalism. Further, our students are doing a great job of adapting.
Our staff is working remotely to ensure the College can continue serving our students and alumni. The Engineering Career Development Center and all academic advisors are providing services essential to our students' success by distance.
I have encouraged our students to be diligent, maintain good communication with their professors and to monitor healthinfo.ua.edu.
We are implementing strategies to help ensure students are able to effectively cope with the fact that their educational model has been altered. We are doing our part to ensure all of our current students can return to campus safely when possible.
In addition, we are doubling our efforts to recruit a great freshman class for the fall. It is humbling to know that so many of our alumni have volunteered to send messages of encouragement to current and prospective students.
We are also turning our attention to mechanisms for continuing our research programs in a safe environment for our faculty, staff, and students. As you might expect, this can be a bit of a challenge, but I am confident we will successfully navigate these waters.
I would imagine that we can ALL use a bit of understanding over the course of the next few weeks.
In all my years here, this is the most unusual set of circumstances I have seen at The University of Alabama. Despite the challenges we are currently facing, I know The University of Alabama — and in particular the College of Engineering — will continue with great momentum in fulfilling our mission. I
can say this because I have seen the level of passion and commitment our faculty and staff bring to their job.
Please know I fully appreciate you, and I am really looking forward to having everyone back on campus.
Roll Tide!
Chuck Karr
Dean, College of Engineering
Social Media Video Messages