Undergraduate Scholarships
Critical to The University of Alabama's teaching mission is our ability to provide a premier undergraduate and graduate education that offers a global perspective and is characterized by high-quality scholarship and distinctive curricular and co-curricular programs.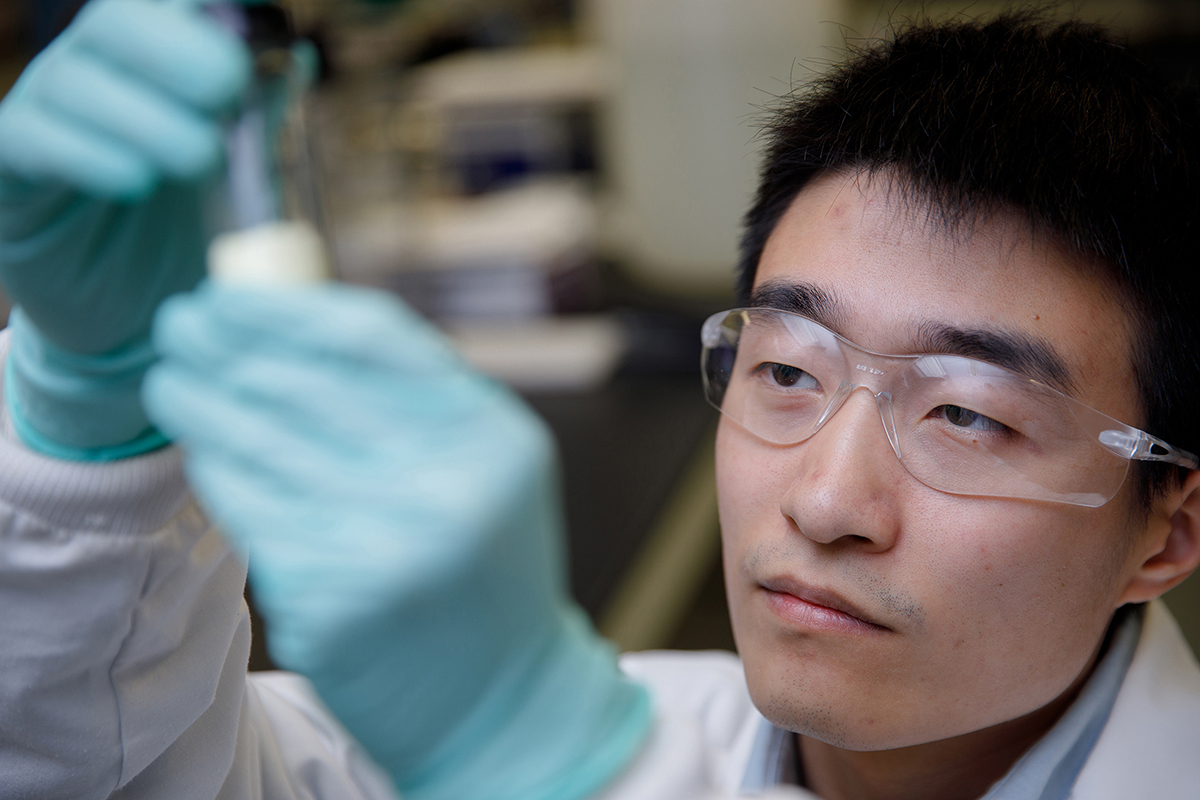 A point of pride for the department of chemical and biological engineering is one of the largest chemical engineering study-abroad programs in the country. Currently, the department hosts summer programs in Copenhagen, Denmark, Edinburgh, Scotland, and Dublin, Ireland. Approximately 60-70 students take advantage of these opportunities each summer. To increase access to this cultural immersion and extremely high quality academic environment, we are seeking to grow scholarships and support funding for our study abroad programs. The international exposure provides a rich academic experience, and students form unique bonds with their peers that carry over to alumni life. Students interested in these unique international programs have identified cost as the most challenging hurdle to their participation.
Scholarships help defray the cost of tuition and make the dream of a study abroad experience a reality for many students. Investing in the lives of present and future students is a rewarding option for donors to support the University. Annual scholarships may be established with a $1,000 gift to offset costs of the study abroad experience, and donors may contribute the amount of the award every year. Donors may also choose to establish an endowment fund, which remains intact in perpetuity while its earnings support students as designated by the donor.The minimum gift to create an endowment at UA is $25,000, which ensures your impact remains for generations to come. Endowed support funds would assist students with the cost of tuition, housing, lab supplies, and fees for the study abroad experience. When you establish an endowment, your gift will be invested, and earnings are used for annual spending toward
the endowment's designated purpose.
Faculty and Graduate Student Support
The department of Chemical and Biological Engineering plays a critical role in increasing the University's productivity and innovation in research, scholarship and creative activities that impact economic and societal development. The department has over twenty faculty actively involved in research, supported by graduate and undergraduate students. The department boasts one of the most active undergraduate research departments in the country. Students can get involved as early as their freshman year, and can get involved in a wide range of projects – anything from CO2 capture and separation to electrocatalysis to stem cell bioengineering. Program Support Funds ($25,000 minimum) provide key discretionary support for colleges and departments and may be used for a variety of purposes in support of a program's mission, including stipends for student researchers.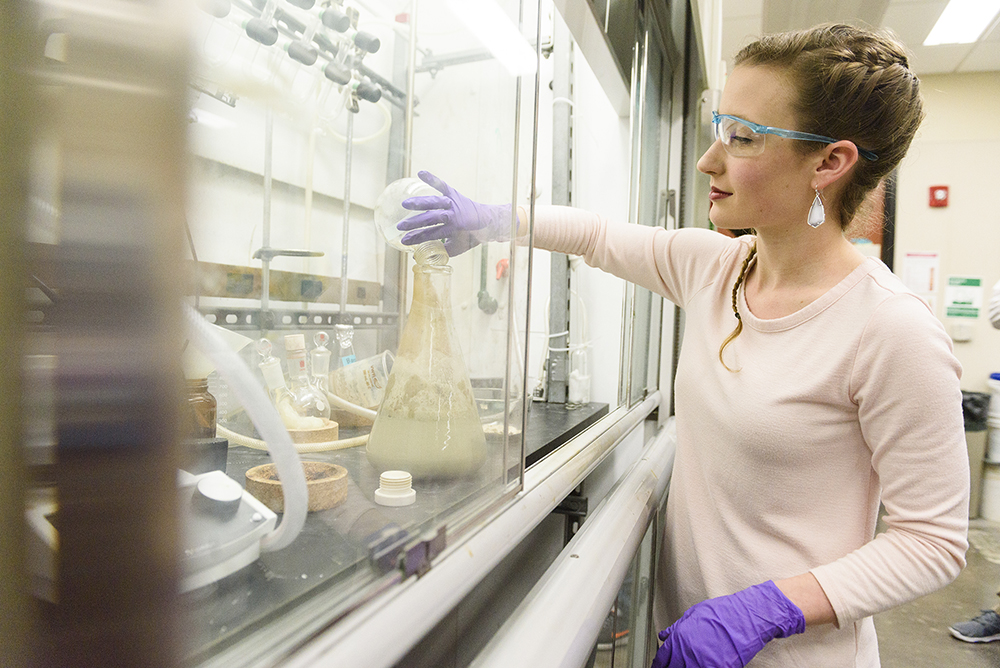 A graduate degree in chemical and biological engineering is designed to provide a balance between engineering science and practical applications. Faculty members work closely with MS and PhD students in coursework and in research. Graduate Fellowships are endowed funds ($200,000 minimum) that give exceptional students the flexibility and freedom to focus on their own research and studies. Annual support funds allow us to recruit the most talented and diverse graduate students from around the world and offer them the funding necessary to commit to The University of Alabama.
The Chemical and Biological Engineering department is a national leader in the field of soft materials research, and it is the home of the Polymers and Soft Materials (Poly-SM) Initiative. This includes flexible robotics, polymer membranes for environmental applications (clean water and industrial processing), and biological applications of polymers (tissue engineering and controlled drug release). Research Funds ($100,000 minimum) provide faculty support to enhance research, teaching and the advancement of knowledge within the faculty ranks. Discretionary support can be used for a variety of academic purposes including the purchase of academic materials and travel to academic conferences. Recruiting and retaining high quality faculty ensure the department can provide a premier learning experience for students and produce research of national and international distinction. Professorships ($500,000 minimum) and Faculty Chair ($1.5 million minimum) positions are critical to our long term success.