Join the College of Engineering for E-Day on Friday, Oct. 28, 2022, from 8 a.m. to 1 p.m.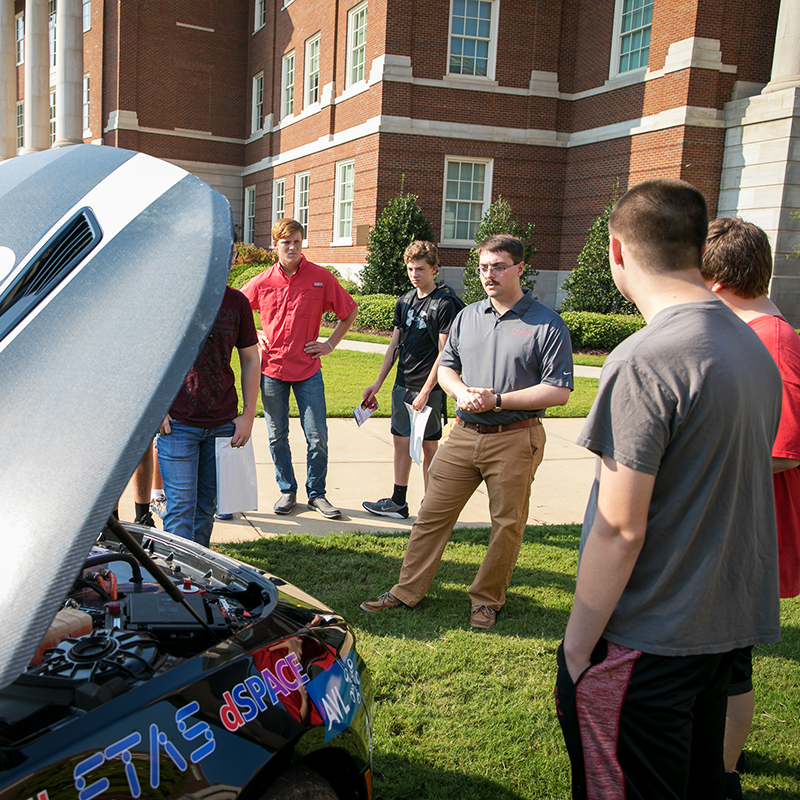 This open house event provides high school sophomores through seniors (10th-12th grade) the chance to learn more about majors and career opportunities available in engineering and computer science. Students will tour the College of Engineering and meet faculty and students from the College's various departments and student organizations. The event will also provide information about admissions, housing, financial aid and more. Check in will start at 8 a.m. and programming will begin promptly at 8:30 a.m. Lunch will be provided for all attendees.
Attendees can register as a school or as an individual. Those who are registering as a school are required to bring two adult chaperones (teachers, parents, counselors, etc.) per 10 students. Students who are registering as an individual are required to bring a parent or guardian with them. Please note that schools or individual students who are not accompanied by a chaperone will unfortunately be unable to attend E-Day.
Register for E-Day below by Friday, Oct. 14. For questions or more information, please contact the Engineering Welcome Center at welcome@eng.ua.edu or 205-348-1596. Parking instructions are provided at the bottom of this page.