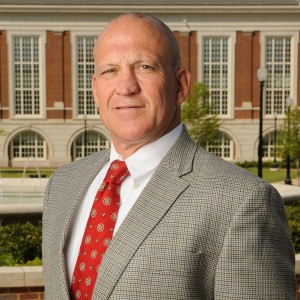 Welcome to the College of Engineering
The College of Engineering offers many activities students can pursue while at the Capstone. Our programs are designed so our students can meet their personal education goals while also allowing them to experience life fully at a major liberal arts and research university. Our students are customizing their individual areas of interest and maximizing their engineering educational program.
As the demand for engineers and computer scientists continues to grow, UA's College of Engineering is focused on preparing our students for the infinite number of opportunities available. Our mission would not be possible without the loyal support of our alumni and friends who have generously given scholarships that enable the College to provide our students superior educational experiences.
Although I have been on this campus for more than 30 years, I am still excited by the changes occurring in engineering – within our college as well as out in the field. Given the opportunities provided by interdisciplinary research and the challenge of training graduates who will thrive in the demanding world of the professional engineer, our vision makes us the preferred engineering college in the state.


MISSION
The mission of the College of Engineering is to serve the state, nation, and global community by advancing the boundaries of knowledge through innovative research and education of the next generation of leaders.


VISION
The University of Alabama College of Engineering will be a nationally-recognized leader in student-centered education, research and innovation.


GOALS
We will provide high-quality, exceptional experiences that educate distinguished bachelor's, master's and doctoral graduates.
We will develop, conduct and disseminate innovative research that engages students at all levels.
We will foster faculty dedication to excellence in education, research and service.