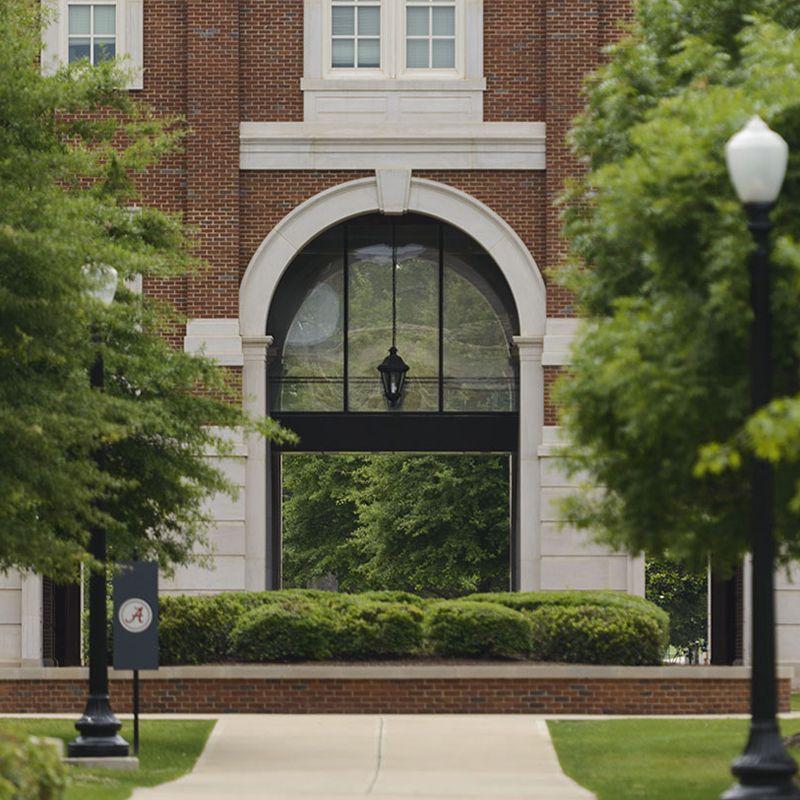 Our Location
The University of Alabama is located on a beautiful 1,168-acre residential campus in Tuscaloosa, a dynamic and resilient community of more 150,000.
The Tuscaloosa community provides rich cultural, educational and athletic activities for a broad range of lifestyles. The downtown area has been revitalized with great local restaurants, shops and apartments. The riverfront area continues to grow with new recreational trails, businesses and restaurants, along with the recent addition of the Tuscaloosa Amphitheater and the River Market. The Amphitheater hosts a variety of events from mainstream concerts to community events.
The city is home to a great cultural arts community, boasting attractions such the famous Kentuck Art Center and the Druid City Arts Festival. Outdoor activities are easy to find, including riverfront walking trails and an array of local parks.
In addition Tuscaloosa's offering, UA is about an hour's drive away from Birmingham, which has a population of about 1 million. It offers many employment opportunities ranging from medical, banking and technology. Many UA faculty live in Birmingham and commute to Tuscaloosa.
MORE ABOUT WORKING AT THE UNIVERSITY OF ALABAMA