T. MORRIS HACKNEY ENDOWED FACULTY LEADERSHIP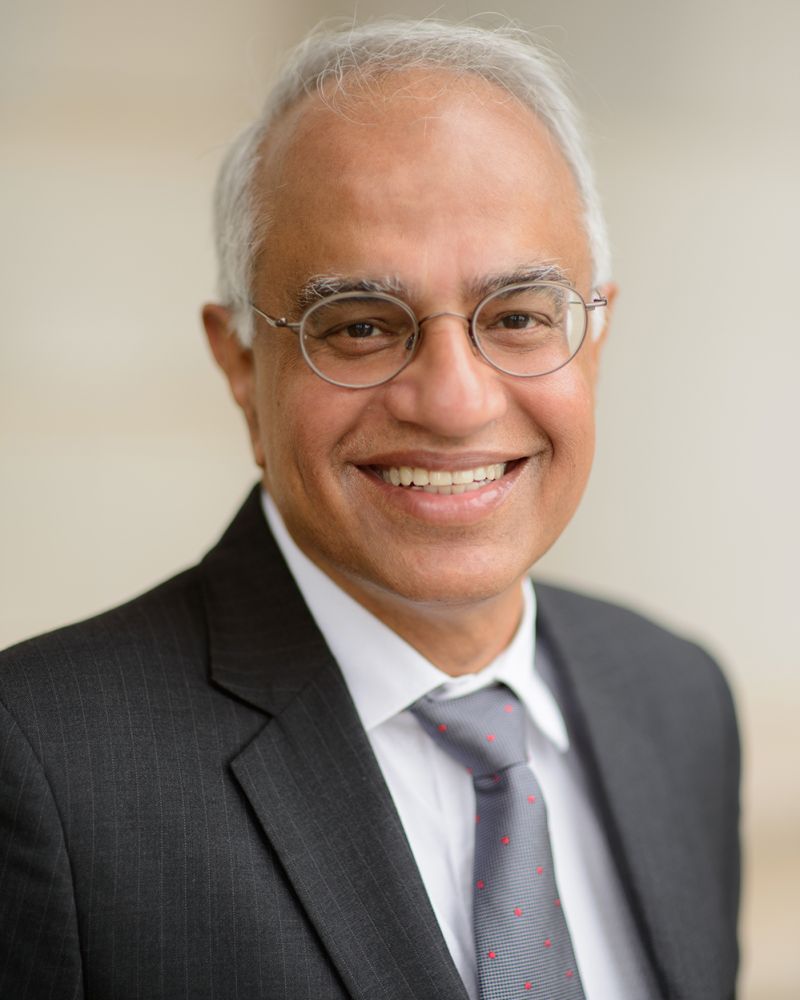 The T. Morris Hackney Endowed Faculty Leadership Award honors a faculty member who exemplifies the constant guidance and leadership necessary to make The University of Alabama College of Engineering exceptional. Dr. Bharat Balasubramanian, professor in both the mechanical engineering department and electrical and computer engineering department, is the recipient of the 2020-2021 T. Morris Hackney Endowed Faculty Leadership Award.
Balasubramanian came to the United States in 2012 to start a career as a full professor in the College of Engineering and executive director of UA's Center for Advanced Vehicle Technologies, a research center focused on automotive innovation. Before coming to UA, he spent 38 years at Daimler AG in the Mercedes-Benz Cars Division in Germany. Until his retirement in 2012, Balasubramanian was involved in cutting-edge research and development projects.
Being in automotive design for the duration of his career, Balasubramanian has worked to advance research and technology by training students at UA through courses he has implemented in the curriculum. Balasubramanian also coordinates an international German student exchange program called Two Steps Ahead. The program is dedicated to providing students with experience in multinational companies through automotive engineering technology, while also learning German.
He has extensive experience within the auto industry, researching battery electric vehicles, connected and automated vehicles and internal combustion engines. In 1997, Balasubramanian became a vice president at Mercedes-Benz Research and Development in charge of cross-functional technologies. Additionally, in 2006 he was also named group vice president for Daimler and was responsible for product innovations and process technologies. Balasubramanian started Daimler's collaboration with Tesla in 2007 and has remained friends with Elon Musk.
Balasubramanian also motivated a partnership with UA and Daimler's Mercedes-Benz U.S. International Inc., which later established a doctoral fellowship. This fellow receives funding and performs dissertation research at the Mercedes labs in Germany.
He has been teaching for two decades, starting in 1993 at the Technical University of Berlin where he was awarded the title of honorary professor in 1998. His journey to UA started as a keynote in 2011, speaking to students about Mercedes-Benz. He has also worked on several publications involving automotive technologies and automotive safety.
Balasubramanian has been recognized for his work, earning the Distinguished Alumnus Award from IIT Bombay in 1998, and in 2011 was named one of the top 101 graduates of IIT in the last 50 years. He also received the Redtenbacher Prize for best student from the Technical University of Karlsruhe in 1977.
In 1973, Balasubramanian earned a Bachelor of Technology degree with honors in mechanical engineering from the Indian Institute of Technology, Bombay. He received a master's degree in 1977 and a German engineering doctorate in 1983 from the Technical University of Karlsruhe, both in mechanical engineering.
This award was established as a tribute to T. Morris Hackney and was made possible by the contributions from John H. Josey and his son, Howard Josey.
T. MORRIS HACKNEY ENDOWED FACULTY LEADERSHIP THROUGH THE YEARS
2020-2021: Bharat Balasubramanian
2019: Kenneth G. Ricks
2018: Gregory B. Thompson
2017: W. Edward Back
2016: John Baker
2015: Jay K. Lindly
2014: Susan L. Burkett
2013: Tim A. Haskew
2012: Allen S. Parrish
2011: K. Clark Midkiff Jr.
2010: Kenneth J. Fridley
2009: Viola Acoff
2008: Beth Todd
2007: Kevin Whitaker
2006: David B. Brown
2005: Charles L. Karr
2004: John Wiest
2003: David Cordes
2002: Robert Griffin
2001: Stuart Bell
2000: Lloyd "Pete" Morley
1999: Verle N. Schrodt
1998: Daniel Turner
1997: Gary C. April