Steve Cook
B.S. – AEROSPACE ENGINEERING '90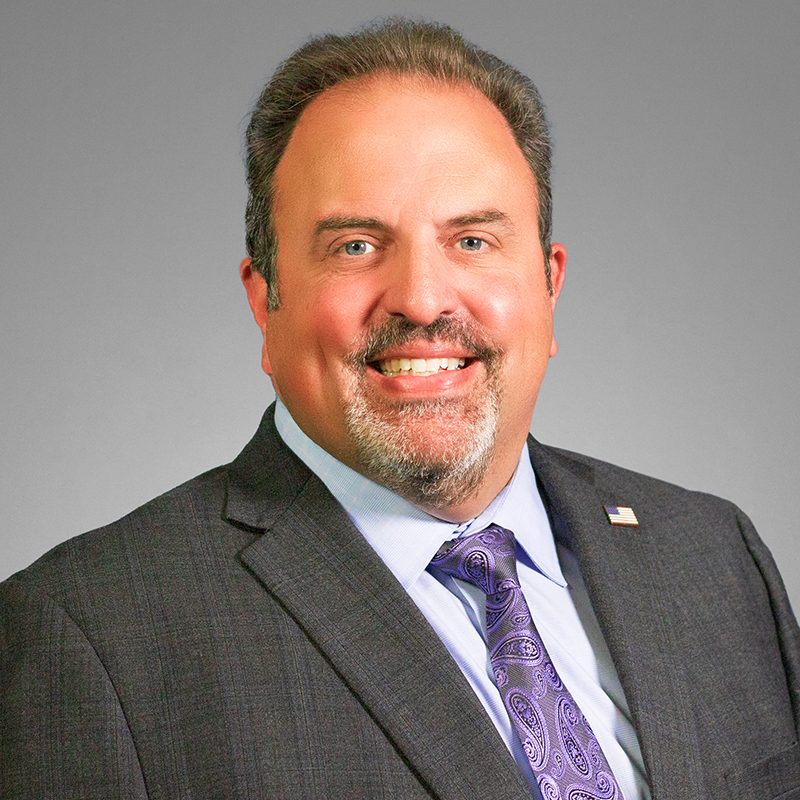 An impressive career spanning more than 33 years has undoubtedly earned Stephen "Steve" Cook a reputation as a well-known innovator and trailblazer in the aerospace industry.
Originally from Minneapolis, Minnesota, Cook attended the University of Minnesota, where he earned his bachelor's degree in aerospace engineering and mechanics in 1990.
Cook currently serves as president of the Dynetics Group for the Leidos Corporation. The Group is headquartered in Huntsville, Alabama, and is the corporation's innovation engine for technology acceleration while providing broad coverage to design and build hardware across all aerospace and defense domains from the seafloor to space. He first joined the company in 2009 as the director of space technologies and led Dynetics' efforts in launch systems, orbital spacecraft and analysis, planetary exploration, and nanotechnology research until 2013, when he moved to corporate leadership roles.
Before joining Dynetics, Cook enjoyed a long and successful career at NASA. He served as the deputy manager of NASA's Marshall Space Transportation Programs and Projects Office, where he planned and directed research, technology, and development activities for future generations of space transportation. Following that, Cook was the manager of the Ares Projects Office at the Marshall Space Flight Center from 2005 to 2009, which led to the recent Artemis I mission. His significant achievements in this position earned him the Meritorious Executive Presidential Rank Award.
A career filled with honors typifies Cook's success and talent. He received the NASA Outstanding Achievement Medal in 1999 for exceptional accomplishments in the area of space transportation. He was awarded a NASA Exceptional Service Medal in 2006 for his outstanding efforts as a member of the Exploration Systems Architecture Study; the Holger Toftoy Award in 2006 from the American Institute of Aeronautics and Astronautics (AIAA), recognizing outstanding technical management by a section member in aeronautics and astronautics; and the NASA Outstanding Leadership Medal in 2007 for his exemplary management of the Exploration Launch Projects Office. He was named an AIAA fellow in 2016 and was inducted into the Alabama Engineering Hall of Fame in 2019. He received the National Space Club Community Service Award in 2018.
Cook serves as an advocacy volunteer at the Pancreatic Cancer Action Network and as a volunteer pilot for Angel Flight, Mercy Flight, and Operation Airdrop. Previously, he served as a board member for the National Space Club, FIRST Robotics Alabama, and the Industrial Advisory Board for Aerospace Engineering at both The University of Alabama and the University of Minnesota.
He has two children, Catie and Charlie, one grandchild, and another grandchild on the way.
Christine Dedrick
B.S. – INDUSTRIAL ENGINEERING '87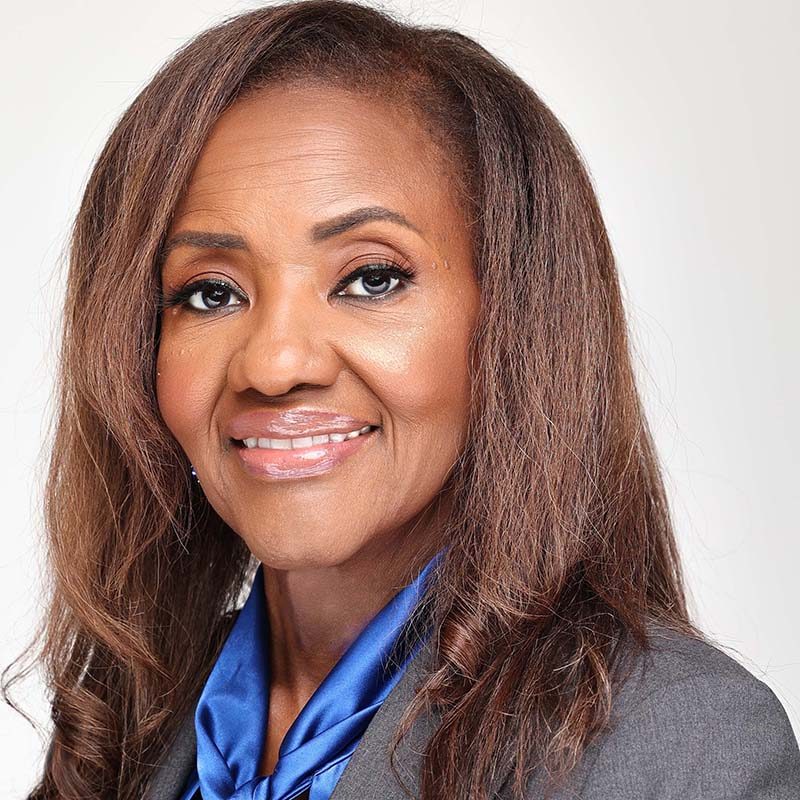 With more than 25 years of experience executing multidisciplinary projects for the United States Army and Marine Corps, Christine Dedrick has positioned herself as a strategic problem solver and leader in the fields of defense, aviation, and aerospace engineering.
Dedrick, a native of Greensboro, Alabama, earned a bachelor's degree in industrial engineering from The University of Alabama in 1987. In 2007, she graduated from the University of Phoenix with a Master of Business Administration.
After graduating, one of Dedrick's most significant positions was as a project engineer at the Javelin Program Office, where she managed the Integrated Flight Simulation and countermeasure support efforts. She was later promoted to assistant product manager for Javelin and oversaw various systems engineering and production functions. From 2009 to 2018, Dedrick worked in a variety of roles, including the security assistance management chief at the Army Material Command and the
director of international programs for Close Combat Weapon Systems.
In summer 2017, Dedrick was selected to participate in the Senior Service College Fellowship (SSCF) Program. As part of this 10-month fellowship, she was equipped with the skills and knowledge necessary to lead at increased levels of responsibility among various research, development, testing, acquisition, logistics, and sustainment- focused organizations across the Army. Upon completing the SSCF Program in 2018, she began working as chief of the Office of Research and Technology Applications for the Aviation and Missile Research Development and Engineering Center.
Today, Dedrick is the lead systems engineer for the Common Infrared Countermeasure Program for the U.S. Army. She is responsible for the development of a lightweight, laser-based infrared countermeasure system that will interface with the Army's Common Missile Warning System and defeat current and emerging missile threats.
Dedrick has earned numerous awards and accolades throughout her career. She annually receives recognition for exceptional performance. In 2017, she received the Army Superior Civilian Service Award, and she was also named the 2021-2022 United States Black Engineer of the Year for her outstanding technical contributions. She is a volunteer for the Leadership Greater Huntsville nonprofit organization and is a lifetime member of Alpha Kappa Alpha Sorority Inc.
Outside of work, she is passionate about mentoring the next generation of engineers, traveling, and spending time with her friends and family.
Greg Floyd
B.S. – ELECTRICAL ENGINEERING '81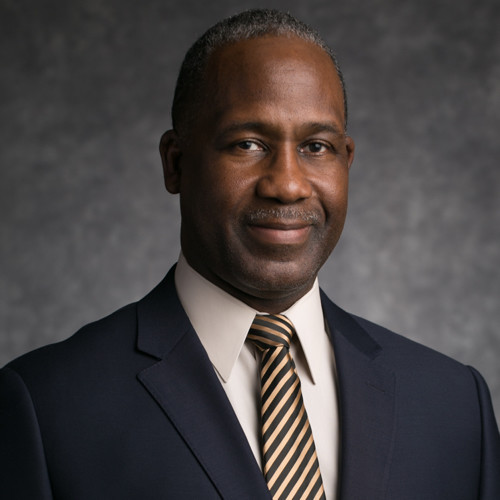 An accomplished and decorated veteran, Lt. Col. Jonathan "Greg" Floyd spent nearly three decades serving our country in the United States Air Force before retiring in 2010 as a civil engineering officer for the Air Force Reserve.
Born and raised in Evergreen, Alabama, Floyd earned his bachelor's degree in electrical engineering from The University of Alabama in 1981 and his Master of Business Administration from National University in 1993. He is also a graduate of the U.S. Air Force's Squadron Officer School, the Air Command and Staff College, and the Air War College.
After graduating from UA, Floyd joined the U.S. Air Force and was later commissioned as a second lieutenant in the U.S. Air Force's Civil Engineering Career Field. His 28 years of service as both an Active Duty and Reserve officer included leadership positions at Air Force Headquarters, Numbered Air Force, and division and squadron levels.
As an individual mobilization augmentee to the chief of emergency services, Floyd oversaw all policies and funding required to train and equip 60,000 engineers deployed worldwide.
Floyd was also the recipient of numerous Air Force commendations and awards throughout his career. He was awarded the Defense Meritorious Service Medal for his leadership of a 100-person joint program management team deployed by the Army Corps of Engineers to Iraq in 2009.
He was also the recipient of the Commendation Medal, the Outstanding Unit Award, the Organization Excellence Award, the National Defense Service Medal, the Iraqi Campaign Medal, the Global War on Terrorism Service Medal, the Korean Defense Service Medal, and the Humanitarian Service Medal. Floyd was selected as the Company Grade Officer of the Year during his assignment to the San Vito dei Normanni Air Station in Italy.
While serving in the Reserve and upon his retirement from the Air Force, Floyd worked for nine years in the aerospace and defense industry for LEAR Astronics Corp. and Raytheon Corp. He also spent 15 years working in the public education sector with the Los Angeles Community College District.
He has served on the board of directors for the Capstone Engineering Society for 10 years and actively mentors and raises scholarship funds for undergraduate engineering students. He is also a founding member of the Theta Delta Alumni Foundation.
Floyd and his wife, Lori, currently reside in Tuscaloosa, Alabama, with three children, Antaya, Jace, and Lorin.
Paul Lammers
B.S. – CHEMICAL ENGINEERING '85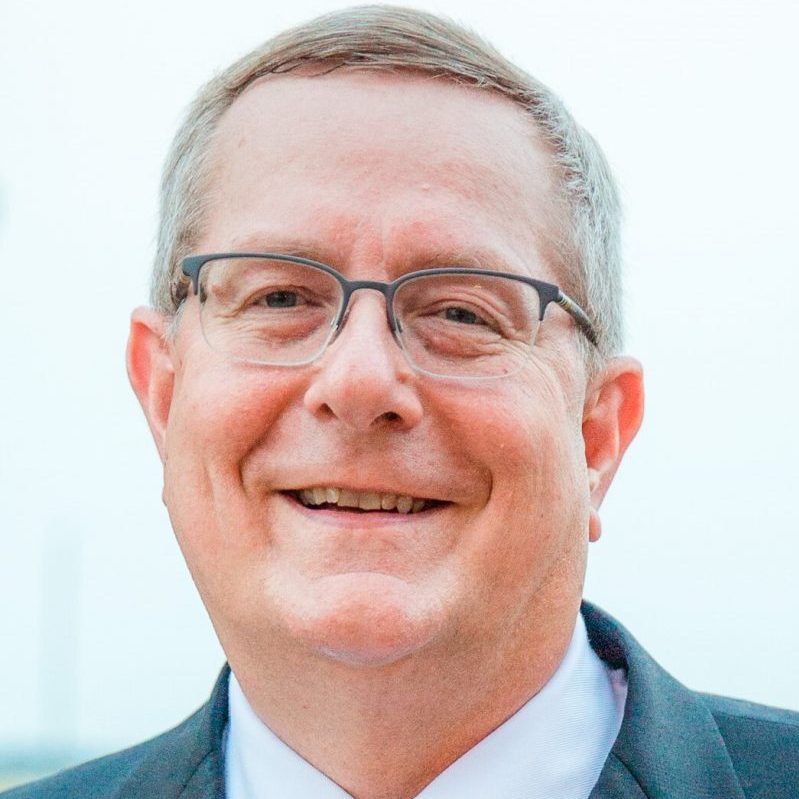 A highly skilled and successful project manager, Paul Lammers has built a notable career overseeing hundreds of projects for a host of clients throughout his 38 years in the industry.
Originally from Carrollton, Alabama, Lammers earned his bachelor's degree in chemical engineering from The University of Alabama in 1985. He obtained his master's degree in project management from the College of St. Scholastica in Duluth, Minnesota, in 2022.
Lammers, like most project managers, was told to manage his first project in 1986 and fell in love with the profession. Throughout his career, he has been selected to manage 10 first-of-their-kind technology scale-up projects, taking what a scientist has created in a lab and scaling it up into a manufacturing plant. From 1985 to 2021, Lammers led project management initiatives for over 30 different companies, including industry leaders such as Pfizer, Amgen, International Paper, INOES, the U.S. Department of Energy, and the
Defense Advanced Research Projects Agency. Additionally, he served as the chief operating officer and chief engineer of OSDV, a specialty engineering consulting company, from 2018 to 2019.
In 2021, Lammers joined W.R. Grace & Co., a premier specialty chemical and materials company that holds more than 1,300 patents worldwide and is over 190 years old. He serves as a senior project manager for the company and as the portfolio manager for the Northern region of the Americas, which covers nine facilities. Throughout his nearly four-decade-long career, Lammers has managed over $4 billion worth of projects around the globe.
Lammers is a licensed professional engineer (PE) and currently holds licenses in six states. He serves on both the chemical and petroleum professional engineering exam committees that create the PE exam. He is a certified project management professional through the Project Management Institute and frequently serves as a guest speaker at universities as well as national and international meetings.
In addition to his professional work, Lammers dedicates a significant amount of time to supporting his alma mater. He currently serves as a member of the Chemical and Biological Engineering Advisory Board for The University of Alabama College of Engineering. He is also a current member, and former chair, of the Capstone Engineering Society (CES) Board. He is active on the CES golf tournament committee and volunteers as a professional mentor through the chemical and biological engineering department and the College's MentorUPP program. He enjoys traveling, golfing, skiing, and constructing churches through the Builders for Christ program in his spare time.
Lammers currently resides in The Woodlands, Texas, and has two daughters, Kim and Katherine.
Srinivas Mandyam
M.S. – COMPUTER SCIENCE '92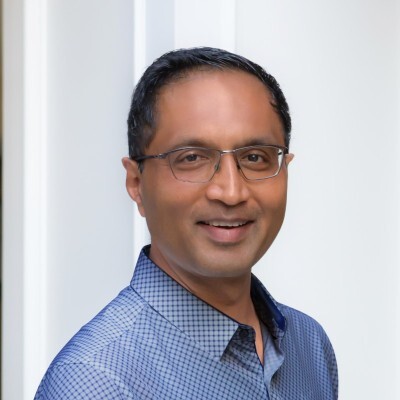 As an inventor and entrepreneur, Srinivas Mandyam has more than 20 years of experience building world-class startup companies in Silicon Valley.
Originally from Bangalore, India, Mandyam attended the Indian Institute of Technology in Varanasi, India, where he earned his bachelor's degree in computer science and engineering. In 1992, he graduated from The University of Alabama with a master's degree in computer science.
Upon graduating from UA, Mandyam worked for various technology- centered companies before founding his first company, Covigo, in 1999. Covigo delivered a platform for designing multi-modal mobile applications and served clients such as T-Mobile and Software AG. Covigo was acquired by Symbol Technologies in 2003. In 2005, Mandyam co-founded his second startup, Plusmo, and served as the chief technology officer. Plusmo's technology allowed developers
to rapidly author native mobile applications using web technologies and was eventually acquired by AT&T Interactive in 2009.
Prior to founding his current company, Tynker, Mandyam served as the vice president of engineering at AT&T. In this role, he led engineering for the consumer division and was responsible for delivering YP.com and the YP suite of mobile apps to more than 38 million unique visitors each month.
Currently, Mandyam serves as the CEO of Tynker, an educational platform that he co-founded in 2012 to provide K-12 students with a solid foundation in computer science, programming, and critical thinking skills. The platform offers self-paced courses that allow children to learn programming languages that enable them to build apps and games, invent gadgets, and control robots. Today, Tynker powers the creativity of more than 60 million children and serves over 100,000 schools worldwide. The company has partnerships with leading organizations such as Apple, BBC, Google, Microsoft, and NASA. Tynker was acquired by BYJU'S, a multinational educational company, in late 2021.
Additionally, he holds more than 20 patents, advises startups and founders, and has served as a member of the AT&T Chief Technology Officer Technology Council. When he is not working, Mandyam enjoys running marathons and is an avid philatelist.
Mandyam and his wife, Vidya, have two children, Arjun and Diya.
Kenneth Nolen Jr.
B.S. – CIVIL ENGINEERING '83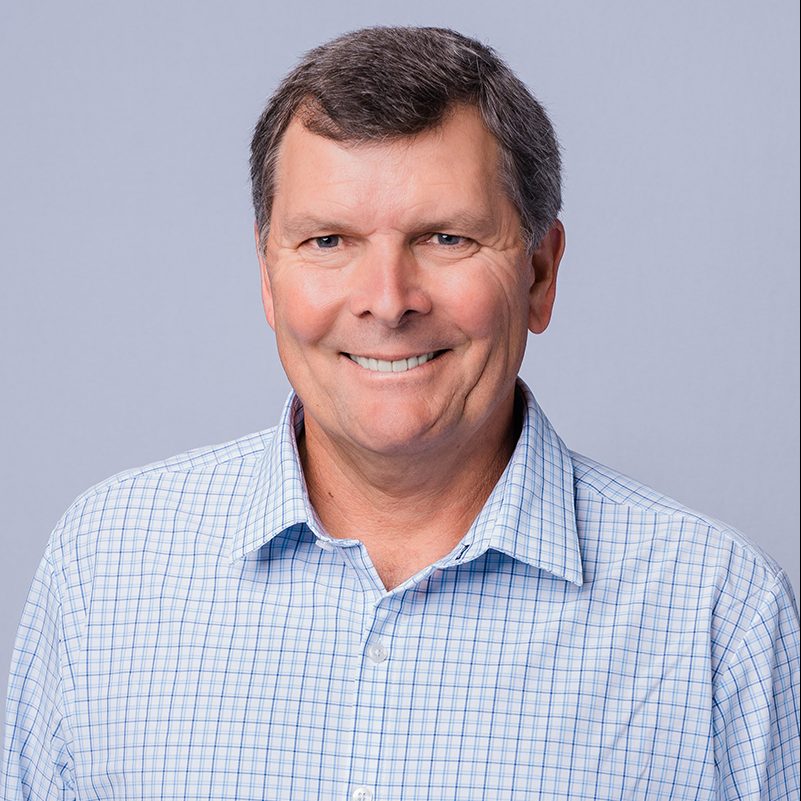 Since graduating from the Capstone, Kenneth "Ken" Nolen Jr. has paved a path toward success during his 40-year career in the field of civil engineering.
A native of Hueytown, Alabama, Nolen earned his bachelor's degree in civil engineering from The University of Alabama in 1983.
Following his graduation from UA, Nolen began working in the management training program for Vulcan Materials Company in Birmingham, Alabama, and was later transferred to the company's division in Chattanooga, Tennessee. A few years later, he moved to Sarasota, Florida, to join APAC Sarasota Inc., where he managed water and sewer piping installation, road grading and paving operations, and various work crews.
In 1989, Nolen was recruited back to Birmingham by his father-in- law to work for the family's company, Process Equipment Inc. Nolen
has dedicated the past 34 years of his career to investing in and growing the business, which is now called ProcessBarron. As the current president and CEO, Nolen casts the vision for the company and directs the senior leadership team. The company specializes in heavy steel fabrication as well as equipment installation and maintenance. ProcessBarron serves a variety of industrial customers across the United States and Canada.
ProcessBarron has flourished under Nolen's leadership and now has 500 employees both nationally and internationally. In his 14 years leading the company, Nolen has expanded it to be a multinational corporation and increased annual revenue to $130 million. In 2019, How 2 Media featured the company as part of its "World's Greatest" segment. This recognition highlighted the substantial contributions the company has made to the design and manufacturing of air, ash, and bulk materials handling equipment.
Nolen is currently a board member for Urban Ministry and BridgeWays Alabama. He and his wife, Kim, are actively involved in their church, Asbury United Methodist in Birmingham. They also have a family foundation through which they partner with their church and other nonprofit organizations to support at-risk youth and adults in their local community. In his spare time, he can be found on the golf course or hiking sections of the Appalachian Trail.
Nolen and his wife currently reside in Columbiana, Alabama. They have three children, Jake, Ali, and Clay, and five grandchildren.
Sidney Tankersley
B.S. – METALLURGICAL ENGINEERING '90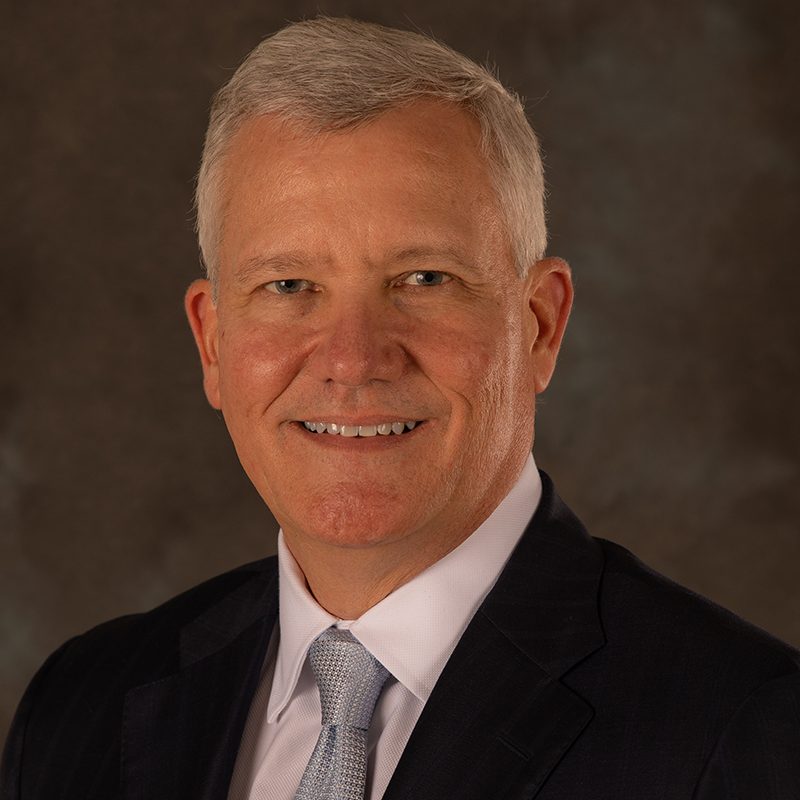 As the president and co-founder of his own company, American Foam Cast, Sidney "Sid" Tankersley has made a name for himself as an expert in the field of metallurgical and materials engineering, specifically the Lost Foam Casting (LFC) process.
Born and raised in Sylacauga, Alabama, Tankersley earned his bachelor's degree in metallurgical engineering from The University of Alabama in 1990. After graduating from UA, Tankersley joined Bodine-Robinson, a small aluminum foundry startup that specialized in LFC, in Alexander City, Alabama. In his role as a foundry engineer for the company, he was responsible for process development and quality control of metallurgical processes. From 1993 to 1997, he worked at Mueller Co. in Albertville, Alabama, and oversaw iron casting processes and laboratory facilities.
Having completed a co-op at Robinson Foundry in Alexander City during college, Tankersley was inspired to start his own company when he recognized a significant need in the industry for another foundry that specialized in
LFC. In 1997, he fulfilled his vision and founded American Foam Cast, which now generates more than $20 million in revenue annually. As president, Tankersley oversees the company's 45 employees and leads marketing efforts to secure and sustain new business. In 2013, the Sylacauga Chamber of Commerce awarded the Edward Gantt Industry of the Year Award to American Foam Cast. This honor was indicative of the substantial impact the company has made on the local community over the years.
Tankersley has served as a guest speaker for the American Foundry Society and the Foundry Educational Foundation and is frequently asked to serve as a mentor for those looking to start their own business. He has also been a member of the Lost Foam Division of the American Foundry Society for more than two decades and is active in the Non-Ferrous Founders' Society.
He is a current member of The University of Alabama College of Engineering Capital Campaign Cabinet as well as a member of the Metallurgical and Materials Engineering Industrial Advisory Board and the Foundry Educational Foundation's Industrial Advisory Board at the University. He was formerly the chapter president of the South Talladega County UA alumni chapter. Tankersley is also a deacon for First Baptist Church of Sylacauga, an officer in his local camp of The Gideons International, a director for the Boys' Club of Sylacauga, and a board member of the Sylacauga Athletic Club Alumni Association. He is an aviation enthusiast and enjoys flying, golfing, fishing, boating, and watching Alabama sports in his spare time.
Tankersley and his wife, Angie, have two daughters, Anna and Megan. Anna just completed her second year of medical school at UAB, while Megan is following in her father's footsteps and is currently a student in UA's metallurgical and materials engineering department.